StatinWISE in the news, 25th February 2021
The Guardian reports "Statins do not cause muscle aches and pains, study finds",  Click here for the full story.
The Daily Mail reports "Patients are warned not to shun statins after new research shows they are wrongly blamed for the aches and pains of old age".  Click here for the full story.
The Independent reports "Statins no more likely than a placebo to cause muscle problems, says new study."  Click here for the full story.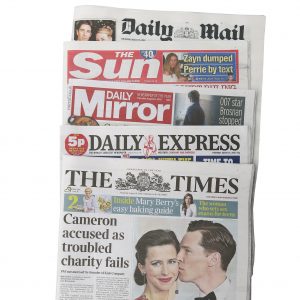 StatinWISE in the news, 15th May 2016
"The trial, funded by a grant from the National Institute of Health Research, comes after doctors have warned that the side-effects of the drugs, which include severe muscle pain, depression, fatigue, diabetes, impaired memory and stroke, outweigh the benefits in some patients."
Read more

Iain Chalmers talks about his experience with statins in the Guardian, April 2016
"Like millions of other people, the drugs I take every day to live a normal life. But the amount of information we have on the risks is worryingly thin."
Read more

StatinWISE gets funded, April 2016
"The link between statins and muscle pains reported by people taking them will be analysed in a major new trial led by the London School of Hygiene & Tropical Medicine."
Read more